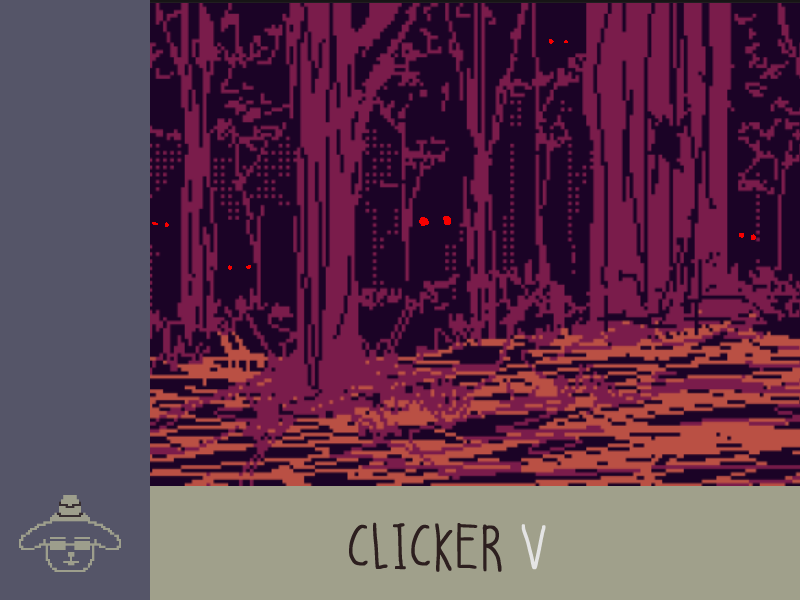 Clicker V
Clicker V (Spanish Translation) And message!
---
For my English speakers!
Thank you so much for supporting me and for being there and playing my games!
Many of you might not know I am Puerto Rican and my first language is Spanish but even since a little kid I was home schooled and I learned English as my second language! Quickly I became enamored with games and their stories from a very young age, and have been fascinated with making one of my own since I can remember, That is why I have so much fun sharing these new games I've been making and I hope someone out there will enjoy it and have fun with it! And if I can inspire someone to make their own, that would make me the happiest.
And for my Latin community!
I would like to announce the Spanish translation for those of the Latin community!
¡Yo soy puertorriqueño y vivo en esta hermosa isla llamada Puerto Rico!
Este lugar es todo un paraíso, es un lugar activo y lleno de vida urbana y playera, la gente de Puerto Rico trabaja duro y da todo lo que puede por tener un mejor futuro. Por esta razón muchos luchamos por adelantar nuestras carrearas. Ser artista es muy difícil en Puerto Rico, no hay tanto apoyo para el arte porque son industrias que no se han desarrollado tanto en Puerto Rico, pero somos los que llevan la antorcha y los que comenzamos el movimiento para le creación de este tipo de expresiones artísticas.
¡Ha sido una emocionante aventura poder crear video juegos, y traerlos a la vida para así ser parte del movimiento que traerá este tipo de proyectos a la luz!
La oportunidad de poder participar en Game Jams esta abierta a todos y pienso que es una gran manera de conocer talento y crear nuevos equipos que promuevan estas nuevas carreras.
Participe en el Scream jam 2021 y este fue mi entrada: Clicker V
Este juego fue uno de mis favoritos hasta ahora, tiene un poco de todo lo que a mí me gusta, horror, misterio. ¡humor y aventura!
Este proyecto me tomo alrededor de una semana poder culminarlo, pero pude aprender muchas técnicas de animación utilizando Clip Studio Paint.
Trate de formar mi propia forma de contar una historia de manera interactiva pero añadiendo elementos que mantengan la atención del jugador.
¡Espero que con lo que he aprendido pueda traerles nuevas aventuras!
¡Gracias a todos por el apoyo que me han dado, y espero que le encante a la comunidad latina también!
Files
Clicker_V_EN_ES-1.2-mac.zip
65 MB
Mar 05, 2022
Clicker_V_EN_ES-1.2-pc.zip
100 MB
Mar 05, 2022